Hello I'm Brett,
I'm a Sussex based freelance designer & illustrator, working under the banner of Fish & Chips. With 10 years agency and freelance experience working on a variety of projects both large and small, within the UK and across the world. I approach all projects with the same commitment and energy, searching for the right creative answer for each project. 
Services include: 
animation

,

art direction

,

illustration

,

print design

,

digital design

,

book covers

,

branding

,

infographics

,

website design

 ,

idea generation

&

character design

.
I have plenty of experience working solo including managing the project or as part of a larger team,  can work to whatever the project needs require.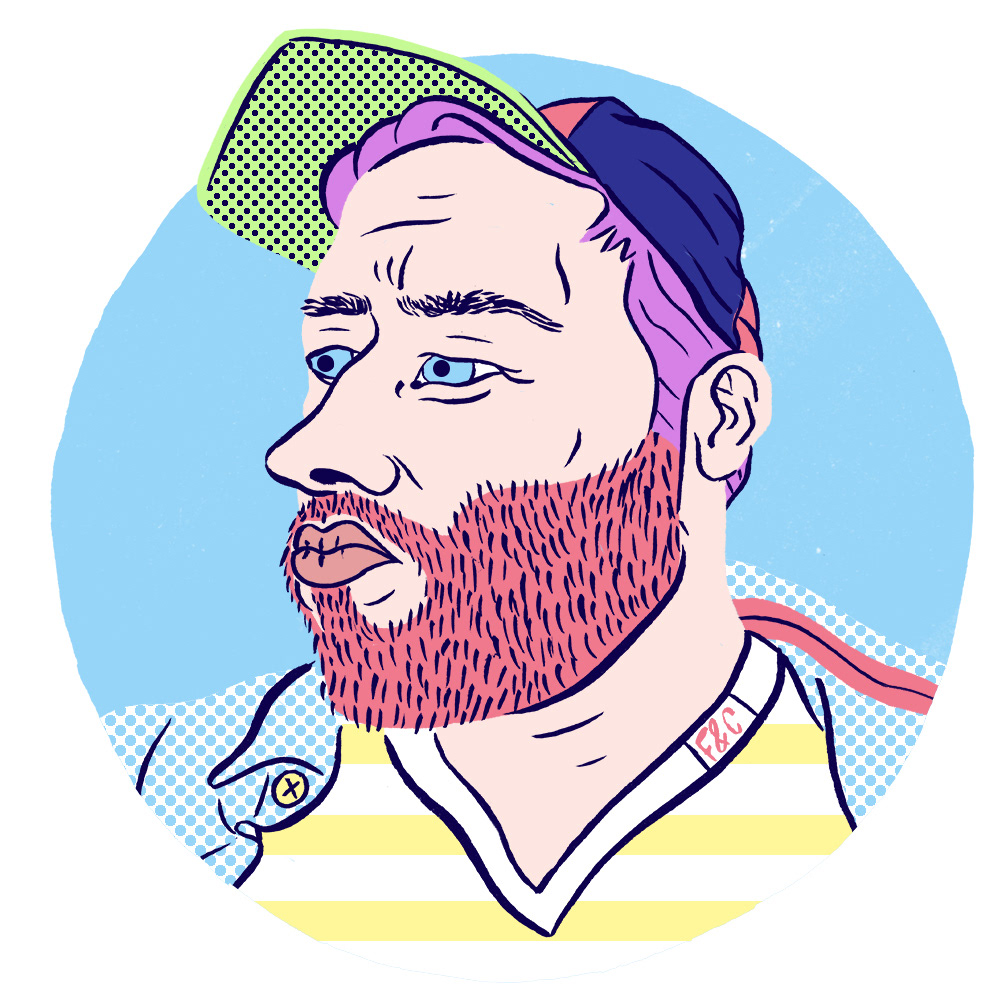 Some clients I have worked with include:
MLS, PEARSON, HARPER COLLINS, CARNEGIE LEARNING, MTV, FABER & FABER, PAN MACMILLAN, SIMON & SCHUSTER, HACHETTE, BRIGHT NETWORK, RIPTIDE WRESTLING, DIAGEO
In my spare time I create and hand make zines, usually around various cult pop culture themes, like Nicolas Cage, wrestling, movies & characters I've created, these can be found and bought at the home for my more personal & self initiated projects 
EastWorthingsFinest.co.uk . 

I can also be found sometimes at various zine and illustration fairs under this banner.  
If you would like to work with me or discuss a project, please don't hesitate to get in touch...